We're here so you can treat yourself!
Your well-being is our priority, so we strive for every one of your visits to be a pleasant one. Our professionals are here to help on a range of treatments to improve your lifestyle, including: body and facial exfolation, spa treatments, massage, waxing, manicure and pedicure. If you have any questions, don't hesitate to reach out below!
---
Check out our services and book now!
FACIAL MASK

Changing seasons can wear you out, so give your skin special treatment to fight the fatigue! We offer various facials according to our experts' vast knowledge, so book now and give your skin the radiance it deserves!​

MANICURE & PEDICURE

Both men and women can give their hands and feet the care they deserve. The unique features of these extremities earn them special attention here, so book now to give yourself a new luster.


MASSAGE

Our relaxing massages allow you to heal your body while attaining serenity and peace. Release the tension you've accumulated while we use natural oils to reach all the nooks and crannies that need care.

BODY CARE

With different scrubs and body care treatments, you can gently exfoliate your skin, ridding yourself of dead cells and toxins while bringing out a brilliant, softer touch. All our body care treatments are built first and foremost to provide you with a deep physical sense of well-being.

WAXING

All our beauticians use disposable warm wax to bring new smoothness to your skin without pain. We follow leading laboratories and use natural products that give you the body you want, without the struggle of getting it!
​

---
Powered by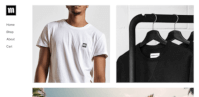 Create your own unique website with customizable templates.
Photo used under Creative Commons from jronaldlee